I was invited to try out Mountain Biking at Sky Tavern Resort. I was with the High Fives Athlete's with the bikes provided by Reno's Department of Recreation.
This was the first time ever, that I rode an adaptive mountain bike. I was learning to handle the controls on this downhill run. The first bike I rode was much easier than this one. Great that I got to try different bikes. It was such blast! The people were awesome both helpers and riders!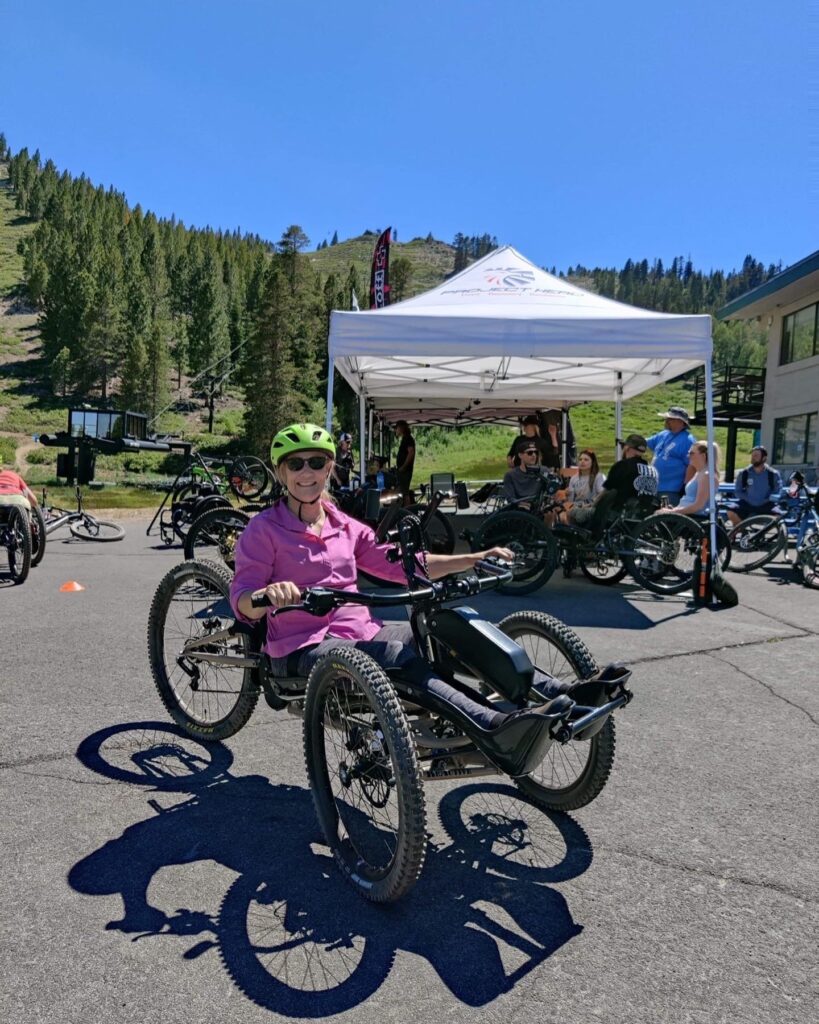 The bikes were provided by the City of Reno. They can be rented for $35/day or $70/week. These are $12,000+ electric assist mountain bikes.